A portrait – the perfect gift idea
A personalized gift for Mother's Day and Father's Day.
In order to demonstrate your esteem for the parents who have given you care, tenderness and education by devoting a large part of their lives, the gift of their portrait created by the painter Diane Bérubé is particularly personal and touching. A painting in oil, pastel or charcoal with quality frame will be most appreciated, a unique gift from children.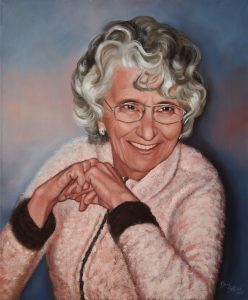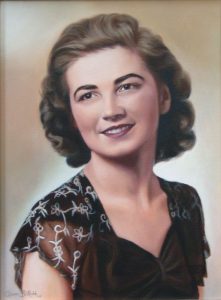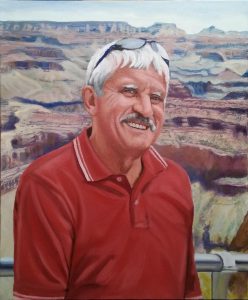 A portrait, an original gift for a birthday.
To celebrate a person who has reached the age of 10, 20, 30, 40, 50, and more. The gift idea of ​​a portrait in oil, pastel or charcoal will mark this passage to a new decade and will remain an unforgettable memory from family and friends, it is often offered as a group gift.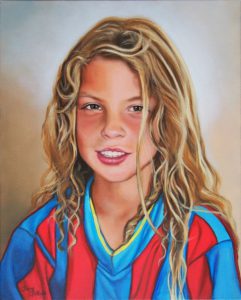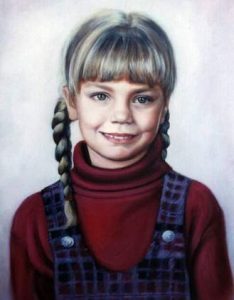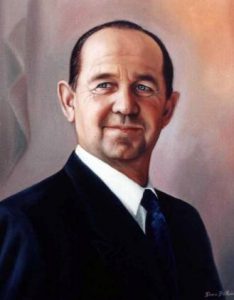 The gift of a portrait for a wedding anniversary or anniversary of commun life together.
This gift is ideal to surprise a couple celebrated at a party in their honour. Also all guests, family and friends, may have participated in this gift by having spread the cost of the work of art among all. The artistic representation of the couple at their wedding with that of today at 25,30,40,50 years later, has a lot of success and is very popular with couples celebrated.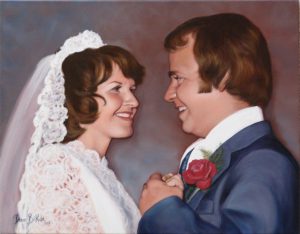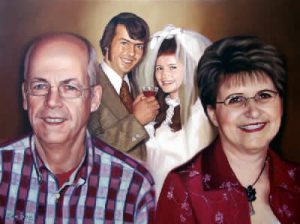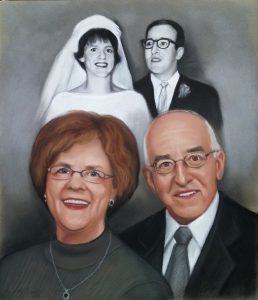 Depending on the group's budget, this framed painting can be done with charcoal (classic black and white tones), pastel colour or oil, always framed with quality frames.
For a quote follow this link